We work together to reduce global methane emissions and advance the use of methane as a clean energy source.
The Global Methane Initiative (GMI) brings together governments, nongovernmental organizations and the private sector through technical support, policy development, and information sharing.

The Best Practices in Coal Mine Methane (CMM) Drainage and Utilization workshop will be held on 7-9 June 2017 in Katowice, Poland. The workshop coincides with the opening of the International Centre of Excellence on Coal Mine Methane (ICE-CMM). The principal role of the Centre will be to actively support the United Nations Economic Commission for Europe's Group of Experts on CMM in its capacity building activities.
The GMI Oil and Gas Subcommittee Meeting will be held on 12 June 2017, at the Harry Hays Building, Calgary, Alberta, Canada. This meeting is being held just prior to the Global Petroleum Show (April 2017).
We have a new look! The GMI is excited to launch a redesign of our website. Now, you can quickly access information and resources using the streamlined navigation bar and the integrated search. Use the search to find documents, project descriptions, events, and points of contact — all from one place. Our new website also works better on your laptops, tablets, and phones. (December 2016)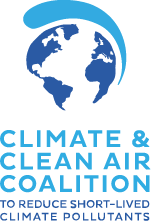 Learn about the GMI's strategic alliances with the CCAC and UNECE and other related international programs. (December 2016)
The GMI recently attended the CCAC Working Group Meeting in Paris, France. View a meeting summary. (November 2016)
A new tool is available for MSW. Overview of Anaerobic Digestion for Municipal Solid Waste (PDF, 98 pp. 2.1MB) reviews the basics of anaerobic digestion (AD), its processes and technologies, and identifies the benefits of AD. (November 2016)
Show more GMI announcements