HAUG Sauer Kompressoren AG
HAUG Sauer Kompressoren AG (HAUG Sauer) is a Swiss manufacturing firm that produces oil-free, dry-running, and gastight piston compressors for the compression of air and gas. Installation of these compressors results in systems that emit zero methane emissions. HAUG Sauer estimates emission reductions of approximately 1,634 tons of carbon dioxide equivalent per year for each compressor installed at a typical natural gas station.
Case Studies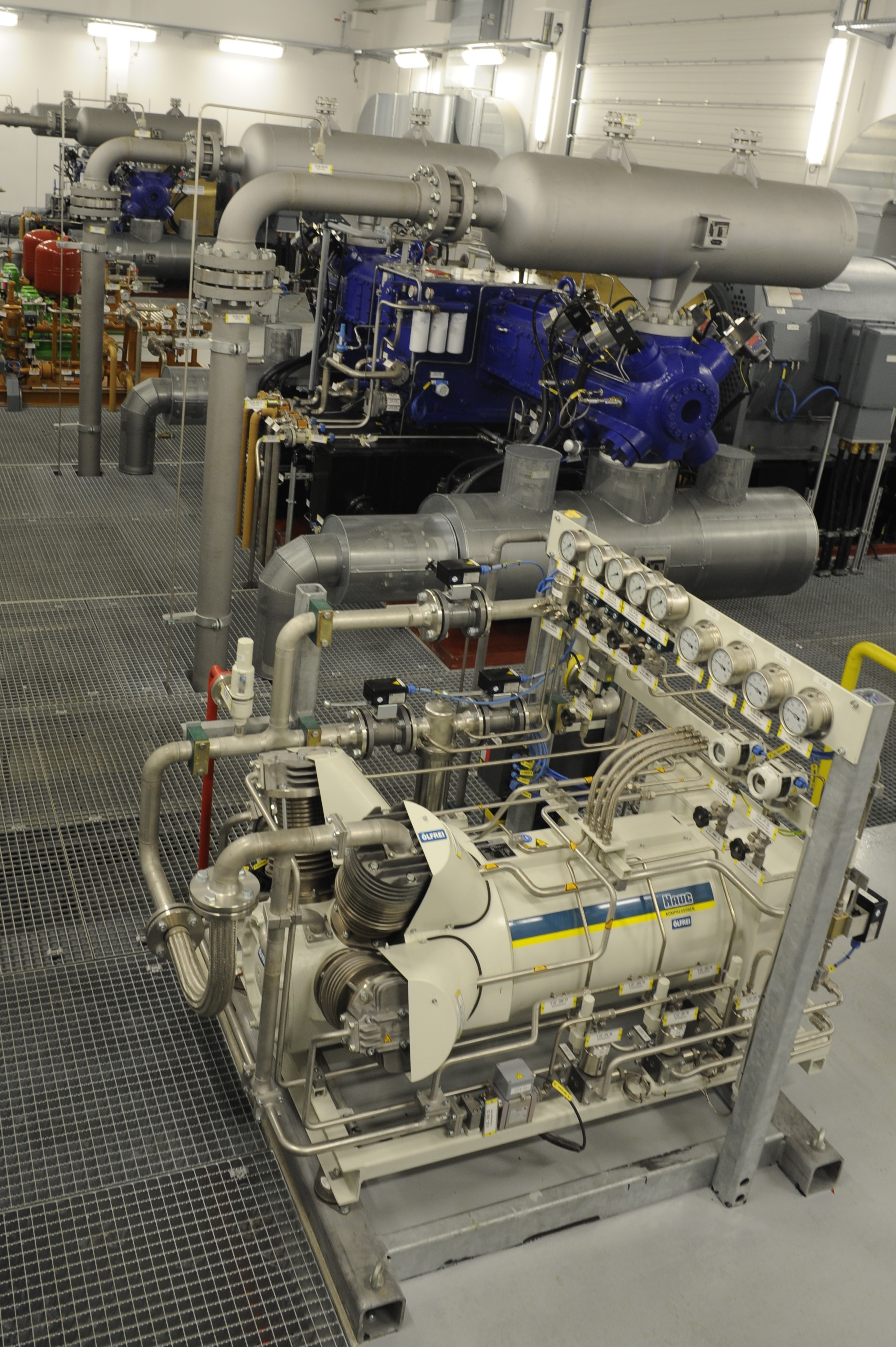 HAUG, Methane recovery compressor system
HAUG Sauer worked with a German energy company to eliminate gas leaks from existing turbo compressors used in their natural gas system. HAUG Sauer installed a complete gas collection system, which included a tank to store any gas that leaked, a 4-stage process gas compressor, and an electric control unit. The solution directed the leaked gas from the storage tank back into the natural gas network for a net result of zero emissions.
In Switzerland, HAUG Sauer collaborated with a company that designs biogas-upgrading plants to install compressors that convert biogas generated from sewage waste into biomethane suitable for use in the natural gas grid and vehicle fuel market. HAUG Sauer installed two 2-stage compressors at the biogas facility. The compressors help to convert the untreated biogas to biomethane that has a methane content exceeding 96 percent, which is suitable to be delivered to the natural gas grid or to be used as a vehicle fuel.
---