A Call to Action on Methane:
an international dialogue hosted by the GMI
Help
Find your time zone
The event will begin on 3 June at 8:00 am EDT (UTC -4) – confirm your time zone here.
How to join the meeting on 3 June 2021
This event will be conducted as a Microsoft Live Event. You will receive the meeting link approximately 72 hours in advance of the event.
New to Microsoft Live? See Attend a live event in Teams on the Microsoft Support site for details.
Will a recording be available after the event?
Yes. The recording will be available on the Global Methane Initiative website after the event.
Will the event be available in languages other than English?
The event will be conducted in English. Participants may view closed captions in the following languages:
English
Chinese
French
Indonesian
Portuguese
Russian
Spanish
Note: Live captions are generated with artificial intelligence. Accuracy may be affected by background noise and the clarity and speed of the speaker's voice. The text displayed may not be 100% accurate.
To display captions/subtitles:
Turn Captions / Subtitles On in your video controls.
Select Captions / Subtitles settings to choose your preferred language.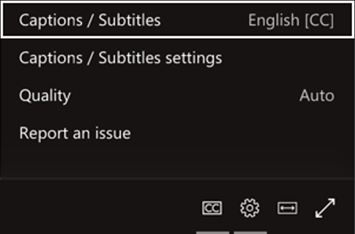 ---